As the stage was set for Social Media Marketing World (SSMW) 2019 keynote speaker Facebook consultant and social media royalty Mari Smith, a quick tweet went out from her handle asking something like "What do you see as your biggest social media marketing challenge this year?" Quickly, to no surprise, her feed was blown up with answers. Everything from privacy to API issues, consumer trust, and beyond. With grace, Mari spoke to many of these concerns and painted a futuristic social picture built around privacy, control, and continued personalization.
These themes continued throughout the event. Speaker after speaker addressing the need for authenticity in social strategy and laying out the dos and don'ts. As a strategist, I try to spend time reading between the lines of these masters of social influence. Beyond their tips and tricks for relevancy and myth-busting, I walked away with a few other observations and conclusions about what's in store in the social landscape for 2019.
Convergence
I am convinced Facebook loves privacy, but what does it love more? Your information. I was reading an article by influencer Jay Baer where he calls out the social media giant for wanting to own your social channels, email and SMS. Why? It's not about keeping you safe as their PR spinners would want you to believe. It's much more than that. They want more and more data. The more they know about you, the more they can create opportunity for revenue.
My prediction (along with others) more apps and mergers are coming. Facebook is going to continue to build out a super infrastructure that continues to enable their users to rely on the social media powerhouse.
In the same vein, another big prediction: Facebook could be looking at a form of digital currency. Ted Livingson called it first online and I have my own thoughts as well. Under the guise of helping the world per usual, a Facebook currency replacing the U.S. dollar would mean easy money transfers and you could keep your money within the system. We know how disruptive bitcoin has been to the landscape and if you keep up with Chinese app WeChat and its functionality, you will agree with this prediction. Will it work? Yet to be determined.
So, how does this prediction apply to SMMW takeaways? Be on the lookout for continued convergence for Facebook and be putting together your thoughts now for future integrations and offerings. What are you doing to streamline your efforts, specifically on Facebook, Instagram and Messenger. Are you automating any of these efforts?
Stories' capabilities will grow this year, so should your strategy
At least 90% of the sessions at SMMW were about stories or mentioned the need for stories. I was personally fascinated to learn that stories are growing 15x faster on Facebook and Instagram than feed content (Tech Crunch 2018). Personal and authentic stories were key highlights of these sessions and how to grow engagement.
Beyond the nuts and bolts of techniques, my conclusion is that there will be more capabilities for marketers when it comes to stories, especially in the tech platform arena. I suspect, assuming API openings are made, marketers will soon have the ability to track and trend story engagement, brand mentions, and much more within their current social listening tools or other third party platforms.
It was a little frustrating hearing so much about stories at the conference. Even though there are baseline metrics showing the increased use and engagement with stories, I still feel they are in their infancy. I am looking for more intel to guide strategy. That said, I'd say prep that it will be here soon. Take what you know of your audiences now, continue to personalize, and you should be set up for success when we move beyond assumptions and have more data to show for our efforts.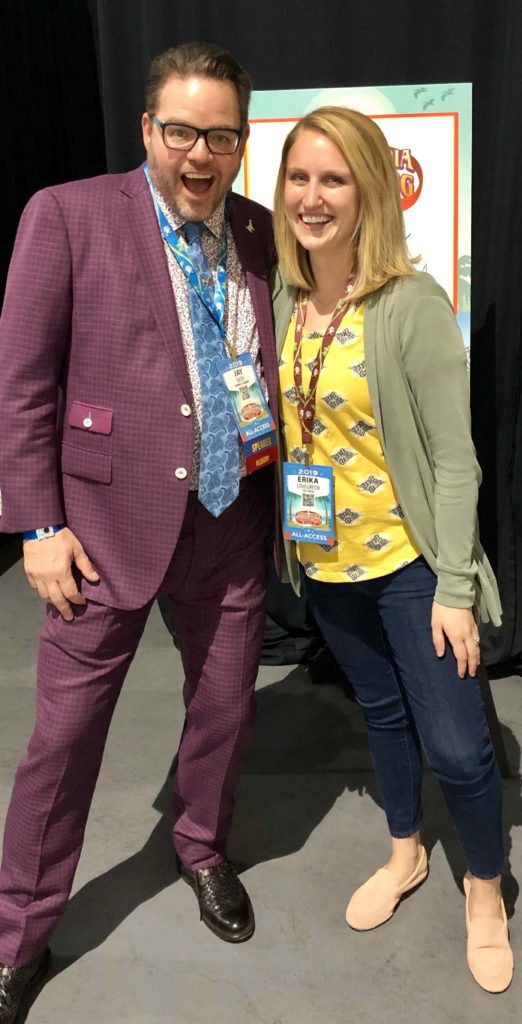 Social media strategists need to learn Google My Business (GMB) (This is not a drill)
Social media marketers do not often think GMB falls under their scope of work. If anything, they confuse GMB with the old Google+. For those paying attention, GMB is evolving. With the option to follow, post video, and content, why wouldn't a social strategist need a hand at ideation around this visible and critical business channel?
The problem: we are leaving GMB to SEO experts. SEO enthusiasts are great for a lot of things, however, identifying target audience and creating engaging, draw you in, drive business social content is usually not them.
GMB is all about the first impression. The majority of customers are not going to revisit GMB once they have made their decision to continue to purchase or click on the driving directions. But, that first impression matters. It's the same first impression as social strategists we work tirelessly on Facebook and Instagram creating eye catching cover photos, profile pictures, and engaging bios.
No one at any session I attended mentioned GMB and social strategy together. But drawing from talk after talk about meeting users where they are at and driving ROI, I would say this is a place to stay tuned.
Chatbots are all the rage, but as a strategist, I remain a skeptic
Chatbots and automation were also being hyped at numerous sessions around the conference. I love a Messenger chatbot. The open rates compared to e-mail are insane. One speaker emphasized strongly that if you are not using one, you are missing the boat.
However, I say, not so fast. I believe if you are not equipped to use one, it could be a customer service detriment. The reality is that a bot can be useful for answering a customer's basic questions, but as an issue or need becomes more complex, they are just not ready. Same goes for marketing tactics such as contest automation. What a human can identify vs. a bot does not compare (yet).
Let's be clear, the day and age will come when a bot is ready to handle your customer service, but until then, proceed with caution. Please, optimize, optimize, optimize as you receive inquiries before you piss off your customers. Major brands with big purse strings have tried to test the bot waters and majorly changed their minds after trying them out. To me, that speaks volumes.