Grow a powerful social presence with high ROI
With the fluctuating profitability of the energy sector, marketers understand that digital marketing efforts must be highly cost-effective and reliable while yielding a high ROI. At ICUC, our global team of social media managers, moderators, and content creators are not only deeply embedded in the energy space, we are also perfectly positioned to grow and promote your social media presence to potential customers.
The irony of the energy sector is that most industrial brands fail to ascertain one highly valuable, untapped resource, ripe for the picking: a trove of audience insights, mined from ICUC's in-depth social media data analysis. Through our extensive social media listening services, ICUC helps your business identify the pain points of your existing audience segments, and turn that information into new, engaging social media content, with lead conversion at the forefront of our goals.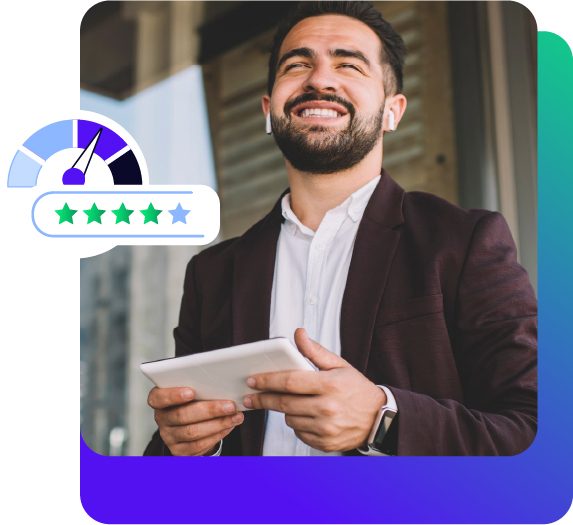 Carve your own digital lane
Becoming a thought leader and change maker requires knowing your landscape. A team like ICUC pairs powerful social listening technology with human intelligence, so you aren't just in the energy conversation, you're leading it.
Manage and grow a powerful reputation
Discussions about your company are happening online whether you want them to or not. Be a leading voice in the conversation, and put skepticism and concerns at bay with active, tried, and tested online engagement playbooks. ICUC offers full management services of your online reputation, from timely review response to proactive crisis prevention.
Give your audience content they love
Engage one highly valuable, untapped resource: audience insights. ICUC helps you mine and analyze in-depth social media data through our extensive social listening services, and identify the pain points of your existing audience.
You can receive real-time 24/7 management of your online reputation
You will drill deep down into your customer data, uncovering actionable insights about the individual customer journey
You'll refine your key messaging through a nuanced content marketing lens
You feel overwhelmed when a crisis hits and loose the trust equity you've built with your audience.
Your team remains in the dark about who you're serving, unsure what's the best return on your investment.
You miss key brand messaging opportunities specific to your sector
Ready to turn your social media channels into a force for your business's success? We're here 24/7 to engage your customers, build your reputation, manage any level of crisis, and more.
I hit submit. What happens now?
Expect to hear from our growth team in 24 hours.

We'll book a discovery call to identify your brand's online business challenges.

Once partnered, our team begins our 4-step onboarding process to build a custom program addressed to your specific needs.
How does social media provide value to energy companies?
Nearly a third of all traffic driven to websites comes from social media. This vast collection of data is full of information about your customers. Social media data gathers information on how your consumers interact with your social content and the online content of other social channels. ICUC then analyzes this data, pulling together insights about your consumers' needs, interests, pain points, spending habits, and overall sentiment about your company. These insights inform your social strategy, turning into new leads for your business, higher ROI, and increased customer loyalty.
Why should my energy company work with ICUC instead of an in-house team?
A partnership with ICUC provides your business with the capabilities of a global social media marketing agency, without the cost of hiring an in-house team of professionals with similar experience. Our team is already well versed in the energy sector and fully capable of marketing your company within that industry.
How do you price your services? What is your pricing model?
Our pricing model is based on several variables:
What volume of content do you need ICUC to manage?
What kind of response time (SLA) are you looking for?
What channels does ICUC need to manage?
Are responses scripted or unique based on situations?
Do you need publishing/scheduling services?
What are your goals?
As you can see, it takes a conversation to get through the questions above – fill out the form on this page and we can get started.