Trust, segmentation, and relevance help you stand out
Digital transformation is happening and its implications reach industry-wide. From century-old category leaders to disruptive upstarts, everyone must adapt. Technology companies might feel immune—after all, it's their technologies that are upending traditional business models. But technological prowess doesn't ensure marketing success. Where technology used to dominate by nature of its industry-disrupting legs, now more is required. Your cohorts expect trust, personalization, and relevancy, and only through data-driven, authentic communication can brands achieve peak performance outcomes online. 
As an extension of your A-team, ICUC "always-on" social media managers and marketers bring insight-rich, customer care to your global customers, so your teams can continue to innovate, create, and expand into new markets.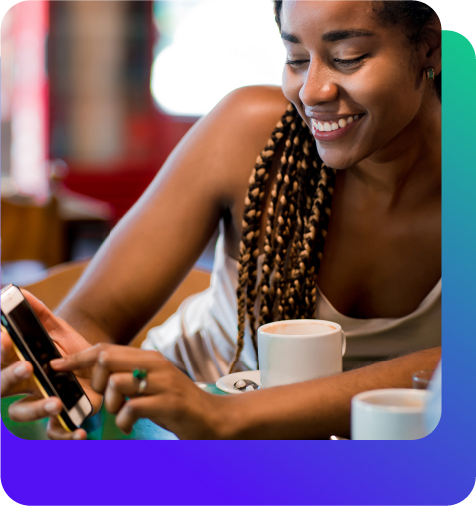 Build more than products: build a community
As seen with other technology brands, when a culture is created around your products, a community of raving fans will follow. ICUC's suite of strategic services helps your brand create an authentic voice, so we aren't just talking, we're connecting with your audience at a human level to help you stay true to your values, mission, and trajectory.
Combine your tech with trust and relevancy
Consumers want brands aligned to their cultural and ethical values. ICUC's social listening solutions let you engage in a proactive and continuous conversation with your customers, so you can understand who they are, anticipate their needs, and attract trusting fans for life. 
Enter new markets with a clear layout
In the changing economy, trust, segmentation, and relevance are the true levers of your growth. Social media is the best way to activate them. ICUC gives you and other technology brands a way to know what your target markets are saying and asking for.
You can stay fresh and relevant through an authentic brand voice that connects with consumers
You can extend your social media capabilities to not just "do more," but rather, be more of who your brand is with valuable data
You'll enter new markets and know the lay of the land as a leader, not a follower
You can get lost in the sea of new startups and changing technologies = being seen as irrelevant.
You lose sight of opportunities to connect with your audience and build trust.
Your team fumbles to enter new markets, simply for lack of real-time data or trend tracking
Ready to turn your social media channels into a force for your business's success? We're here 24/7 to engage your customers, build your reputation, manage any level of crisis, and more.
I hit submit. What happens now?
Expect to hear from our growth team in 24 hours.

We'll book a discovery call to identify your brand's online business challenges.

Once partnered, our team begins our 4-step onboarding process to build a custom program addressed to your specific needs.
Can you help us understand new markets?
ICUC lets you listen to conversations happening about your brand, products and competitors—in over 52+ languages. We can identify evolving trends faster than traditional research methods. Know the true unbiased public opinion about your business and your market before your competition does.
How do you ensure that content connects with users?
With user generated content (UGC), which helps drive conversions. UGC gives your customers a voice and it empowers your most savvy consumers. Uncover new audiences, manage all your content on a dashboard and build landing pages populated with UGC.
Will you help us link social media and sales?
Even technology companies can fail to properly use their social media data. ICUC can integrate your social customer data, so it is accessible in one place. Track your customer across the entire customer journey. Therefore, you can spend more wisely because you'll see the whole picture.
How do you price your services? What is your pricing model?
Our pricing model is based on several variables:
What volume of content do you need ICUC to manage?
What kind of response time (SLA) are you looking for?
What channels does ICUC need to manage?
Are responses scripted or unique based on situations?
Do you need publishing/scheduling services?
What are your goals?
As you can see, it takes a conversation to get through the questions above – fill out the form on this page and we can get started!