Case Study
As Canada's #1 casual dining brand, Boston Pizza has been serving communities in 400+ franchisees based from coast to coast since opening its first location in Edmonton, Alberta in 1964. Serving over 40 million guests each year, the company noticed a discrepancy between its in-person customer relationships and the online ones. The gap was only widening as social media's impact grew.
Then, when the COVID-19 pandemic hit, Boston Pizza had to make massive changes to its business model. The changes shook an already decentralized communication foundation with their customers. During the pandemic, Boston Pizza leveraged its strong relationship with 24/7 community management agency, ICUC, to ensure communication with customers was consistent, reliable, and fast.
This wasn't an easy task – 400 franchises each with their own websites and a rapidly changing global pandemic put the two teams to work.
Together, they set a new standard for Boston Pizza's service level agreements (SLA) so that the internal team could put their time and focus back into other aspects of the business. They didn't just achieve relief and time savings …
Learn about the partnership between Boston Pizza and ICUC, and the ways 24/7 community management and customer service experts can support your brand.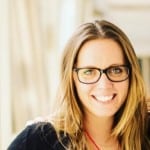 In the 12 months prior to partnering with ICUC, Boston Pizza had a response rate of 3% and an overall rating of 3.3/5. Year to date (2021), we have a response rate of 99% and an overall rating of 4/5, with an additional 20,000 reviews.
Cory Goddard
Senior Director, Operation Systems & Training