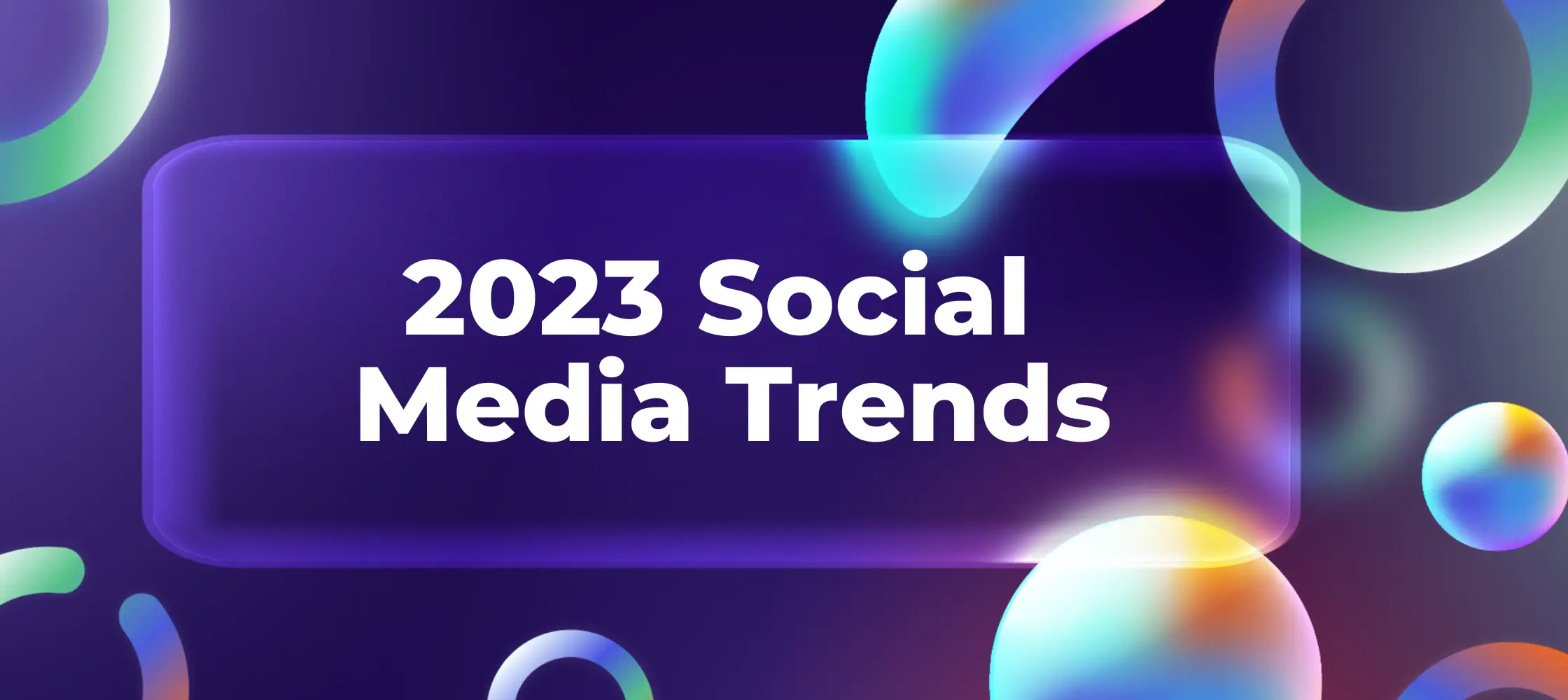 In this more diverse, dynamic and engaged landscape, it can be hard to keep up. That's why we're looking at the top five social media trends you need to be aware of in 2023, what they mean for your business, and how you can make the most of them to build strong communities with your users.
In-Game Advertising – Playing The Game
Gaming continues to rise in post-pandemic popularity. In-game advertising compliments the gaming experience by offering creative opportunities for advertisers to produce immersive 3D content and inviting brands to engage with their audiences in new ways.
Through October 2022, 1.6k gaming advertisers spent nearly $1.2b on digital, print, and T.V. ads, representing a 367% YoY increase from last year. Existing advertisers are spending more, while new advertisers are joining the scene. Gaming platforms are also introducing more ways for advertisers to engage with their audiences; Roblox recently announced their plunge into in-game advertising by introducing drop billboards and other virtual ads during single-game experiences.
Social Media Moderation Will Be Needed
Social media moderation is key to stay on top of conversations around your brand and engage and connect with audiences across all channels.
Benefits include:
Staying true to brand missions and guidelines

Avoiding mistakes that turn into crises

Understanding the state of the world and the effects that current events have on our audiences

Decreasing risk of brands losing relevance and damaging their reputation

Circumventing content to not come off as tone-deaf or unaware

Leveraging trends in a timely manner
Time Spent Online Increasing
Online streaming services have made life a lot easier, providing greater accessibility and convenience than traditional cable T.V. This shift is especially evident with Gen Z – the current generation of young people who have grown up with access to such technology. Take gaming consoles for instance, 19% of consumers use them to watch on-demand or streaming services. The rise in popularity of online streaming services is also linked to the fact that more people are shopping online, with increased speed and ease. Consequently, we expect to see an increase in time spent online due to activities such as streaming services, customer service inquiries, short-form videos, and online shopping.
As digital media rises in popularity, traditional media is decreasing. The average daily time spent on digital media in the United States is expected to increase from 7 hours and 50 minutes to over 8 hours in 2023. So, we as marketers need to be marketing online, in-app, and across various platforms to reach our audiences where they are.
Community Engagement Will Be More Important Than Ever
Transparency and two-way communication are key to building trust and creating meaningful relationships within online community spaces.
Professional engagement can create a community of loyal followers. Interacting with your customers is no longer optional – it's essential. It just might be the best thing you do for business.
Benefits of Community Engagement:
Help build trust in your brand

Form an engaged community

Strengthen customer service rapport through an authentic, open dialogue

Acknowledge your audience

Encourage consumers to create content and participate in conversations
Social Media Platform Trends & Predictions
Media consumers will continue to want short videos across social channels – TikTok YouTube, and Instagram specifically. These are easy to consume and don't require much time or attention. TikTok will remain the leader in short video content, with other platforms working to catch up. YouTube will continue to be popular for longer-form content, but shorter videos will become more prevalent as the platform has recently expanded its monetization from Shorts. Instagram will focus on stories and live content, and while photos are still its core, they recognize its over-focusing on pushing video content and plan to create a more balanced feed. There will be a continued trend of music and sound in videos to add interest and engage viewers.
Metaverse predictions
It's time to start thinking about the potential impact of the metaverse on our lives. For those unfamiliar with the term, the metaverse is a virtual world that uses advanced technologies like A.I. and A.R. to create immersive experiences. In recent years, virtual worlds have grown more dynamic and engaging due to advances in A.I. and A.R. technology; the Metaverse has unlocked greater user potential through the exploitation of these capabilities through complex interactions between A.I. and users' environments. Gamers and corporations taking advantage of the virtual world while embracing this new technology could improve integration into the digital world.
A.I. social media growth
If social media has revolutionized how we interact and connect with others, then A.I. in social media is taking things to the next level. In fact, A.I. tools like ChatGPT and copy.ai are becoming increasingly important for content creators and marketers alike, helping to generate copy quickly and efficiently. Not to mention A.I. is also great for creating engaging visuals. This presents a unique opportunity for brands and advertisers to reach consumers in new and innovative ways. And for consumers, it means more engaging content to consume.
User-generated content growth
User-generated content is an exciting new trend changing how we share, create, and consume ideas. It's seen as a form of creative expression, and more folks are participating daily in this creative space. Whether in the form of reviews, posts, images, videos, or other media on social networks, UGC provides an open platform for anyone to create something amazing and share it with others. Brands are also noticing; by partnering with their customers, they can put an authentic face to their product and cultivate relationships that can also benefit their business.
Social media e-commerce growth
The rapid growth of e-commerce in social media presents users with a new opportunity to buy directly from the platforms they know and love. This evolution of shopping provides users with an efficient way to purchase goods from their feeds, greatly increasing brand awareness as users see products they're interested in. Additionally, as users are exposed to more attractive ads, they become increasingly open to paying for goods in this manner. Plus, companies now have the technology to implement virtual realities into these ads, making them more interactive and captivating.
It's clear that e-commerce in social media is coming up on the radar for many users and shows no signs of slowing down. Convenience is another element consumers are looking for when it comes to purchasing. Social media e-commerce provides convenience that makes the user experience quick, easy, and obtainable.
Creator economic growth
Creators want to make careers out of their content. Marketers want to tap into the massive potential of social media influencers — together, brands and creators can help each other reach their goals.
The internet has enabled talented people worldwide to build careers as creatives. The rise of influencers and micro-influencers is an exciting trend changing how people turn ideas into viable careers. And now, brands are starting to commit to paying their creators fairly for their work. But it's not all sunshine and rainbows – social platforms will need to adjust their payment structures to keep up with this new reality.
Social media makes it easier than ever to get your passion project seen by the masses. Millions of potential viewers are available at the tap of a finger, and many of the world's most creative minds are taking to platforms like Twitter, Instagram, and YouTube to showcase their work. Creators typically have a niche and a loyal audience that trusts them. This is a new and different level of trust that brands have not yet seen before.
Brands will use social listening & community engagement to succeed
Social listening is actively monitoring conversations on social media to better understand your target audience. For brands, it's an invaluable tool for getting to know customers and their needs. Social listening tools allow analysts to:
Understand personas and behaviors on social media

Identify new opportunities to engage with customers

Track sentiment shifts to inform brand, product or content improvements

Access trending content directly pertaining to their target audience

Capture customer feedback otherwise lost in the comments
TLDR: By understanding what your audience wants and how best to reach them through social listening, you can create content and campaigns that resonate and convert.
Conclusion
There is a lot in store for 2023, and you can bet that social media will be the driving force behind marketing. Consumers aren't slowing down online, and reaching them requires brands to take different avenues than before. We'll be seeing more UGC, creator content, and collaboration. Short-form video will continue to rise in popularity while in-game advertising, A.I. technologies, and proactive community management will all work to elevate the consumer experience. And, of course, the Metaverse isn't going anywhere.
Access our 2023 Social Media Trends Report so you can plan accordingly, connect, and convert.