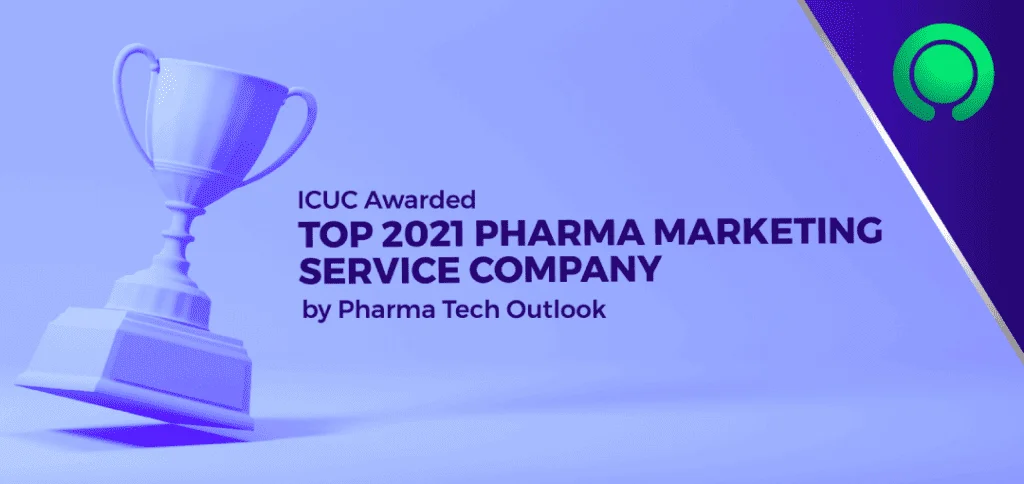 ICUC, the industry-leading global service company for social media community management and digital customer service, has been recognized as one of the Top Pharma Marketing Service Companies in 2021, by Pharma Tech Outlook Magazine.
Founded in 2002, we are a global, scalable service company specializing in content moderation, community management, social listening, review management, and analytics and insights. Catering to over 30 languages, we bring a global lens to businesses both hyper-local and internationally reaching, the largest of whom are a growing list of Fortune 500 businesses.
"We are the eyes and ears of over 200 global and national enterprise brands within our portfolio, providing them full service, 24/7, throughout the year," adds Erika Lovegreen, ICUC's Senior Vice President of Marketing & Communications.
Specializing in Adverse Event Moderation
Pharma Tech Outlook Magazine notes, "As more pharma companies look to build their online reputation, an expert level of social media monitoring is critical for creating safe and compliant programs while simultaneously gathering data and reporting anything that could potentially become an adverse event (AE). However, managing and reporting the growing volumes of AEs due to the rapidly increasing digital adoption is progressively more challenging for pharma companies as the number of data sources grows".
"As the global leader and provider of adverse event monitoring for pharma brands such as Novartis, UCB, Teva, and more, ICUC is spearheading this realm."
-Pharmatech Magazine
For these highly regulated pharmaceutical companies, moderation comes with distinct territory, from strict guidelines to varying disclosure laws. ICUC specializes in moderated regulations with both an individualized and scalable approach. Erika explains, "We create a pain-free adverse event monitoring process and programming and a scalable solution for our partners both in terms of global reach, as well as language capability."
As social media progresses so does ICUC's service capabilities. We continue to create compliant, efficient, and effective AE programs for new and emerging platforms such as TikTok and Clubhouse, not only as a desired service, but as a necessity for pharmaceutical clients dedicated to keeping their community safe online.
Hannah Simmons, Director of Regulated Accounts at ICUC notes that each client comes with specific needs, which our experts cater to. She says, "We leverage tools with the mixture of human moderation to ensure that we have that human sentiment behind our service delivery, which sets us apart from our competitors. We are technology-agnostic in that we leverage tools specific to the client to enhance their customer retention and brand perception."
Read more through Pharma Tech Outlook Magazine.
About ICUC
ICUC is an industry-leading social media community management and digital customer service agency founded in 2002 that delivers both regulated and non-regulated content moderation, community management, social listening, review management, and insights services. ICUC is on a mission to remind the world there are humans behind brands.
Book a Social Media Consultation with ICUC