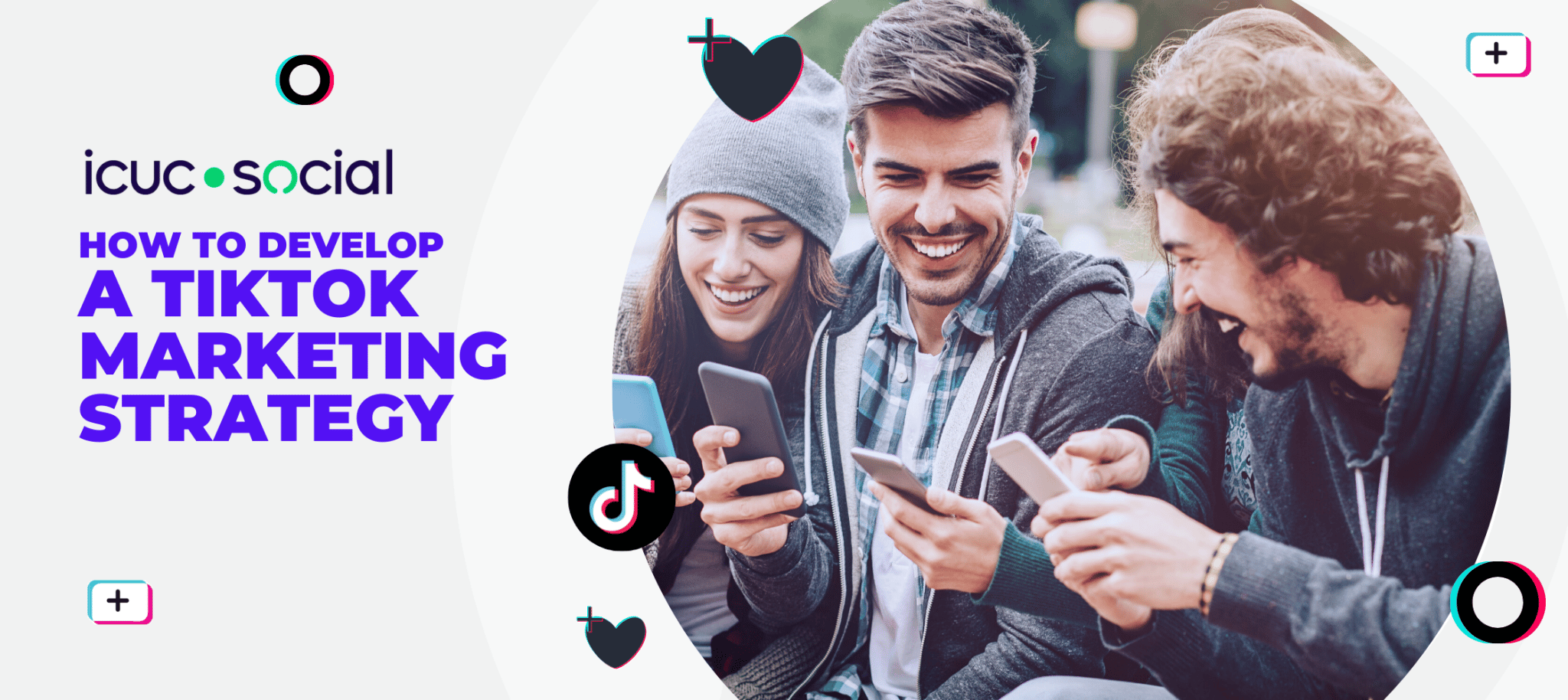 If you're a gamer, you definitely know what Discord is. But, this group chat service has now blown up beyond its popularity in the gaming world. Because of this, and other reasons we will get into, many brands are considering adding Discord communities to their business strategy.
In this article, we will explain everything you need to know about this communication platform, how to know if Discord is right for your brand and how to build and grow your Discord community.
What is a Discord Community?
Discord is a web-based communication app first released in 2015 by Jason Citron and Stanislav Vishnevskiy. From its start, the platform quickly became popular within the gaming community. On Discord, users can participate in voice and video chats, send private text-based messages, and take part in communities, which are called "servers" on the platform.
Over the years, Discord has grown in popularity and has evolved from being a tool for gamers into a full-fledged service for anyone looking to chat or join online communities. Here, users can start their own communities (known as "servers"), and invite users to join. Inside each server, users can set up channels dedicated to specific topics so that users on each server can congregate with others about the issues they'd like to discuss.
Discord is also free to join, offering unlimited messaging, and complete access to your messages, history, communities, etc. And, furthermore, it's free to start your own communities/servers too. With that being said, Discord also offers paid subscriptions with extra perks and bonuses, such as animated avatars, custom sitewide emojis, larger file upload sizes, free games, and more.
Is Discord Right For Your Brand?
Before investing time and resources into building a Discord community, it's best to assess if this is the right direction for your brand. Here are some factors you should take into consideration before you build your Discord community:
What is your industry?
Discord best suits B2C as it's a casual platform originally made for gamers. If your business is B2B, Discord may not be the best platform to find new audiences, but it can serve as a tool to promote partnerships and collaborations.
What does your audience like?
As previously mentioned, Discord was initially meant for gamers. And while many gamers still use the platform, Discord audience members come from many interest groups from NFT enthusiasts to climate advocates to writers and journalists. In general, Discord users are tech-savvy and are there to engage in a community.
Funnel stage and expectation
Keep in mind that Discord serves well consumers at the bottom of the marketing funnel – In other words, people that already know your organization and product or service. If Discord serves your target audience and business objectives, it's an easy-to-integrate community-building tool for your overall marketing strategy.
Discord advantages
Discord offers people the opportunity to engage in groups of like-minded people with easy integrations and community management applications. As a user, you have an unlimited number of messages you can see (this may help when including a knowledge base in your community), as well as voice and video chatting and a thread feature that eventually archive themselves. As of summer 2022, Discord has announced a new considering NFT and cryptocurrency feature.
When used strategically, Discord can really help brands grow. For example, a New-york based alternative investment company named Otis used Discord to build trust with their community. They created channels for different topics around the investments they offer and what their customers are interested in. This start-up racked up 400 members in 29 channels rather quickly. Here, they announce the news on the company, allow their community to chat and discuss investment topics, and they even interact with their community directly. In fact, the founder of Otis, Michael Karnjanaprakorn, is an active member on their discord server.
And it's not just small companies going to Discord to build community and help in marketing, blue-chip fast-food company Wendy's also has a discord channel with nearly 50,000 members!
Steps to Build Your Brand's Discord Community
Step 1: Make a Plan
Firstly, make a plan. This will help your team have a clear vision of how to use Discord for your company's goals. By reflecting on these topics, you'll be able to carry out a plan more efficiently and successfully:
What are your goals?
Set clear goals that align with your company's goals. Perhaps you want to create a Discord community to build your community, or maybe to interact with your clients more directly in order to get a better idea of what they expect from your product or service, or perhaps you want to use Discord to reach a certain demographic and announce company news so your community is up to date. Whatever the goal may be, define it clearly with your team and make small benchmark goals to reach the bigger objectives of your company.
What servers and channels would best serve said goals?
As the example previously set, alternative investment company Otis, used their Discord servers and channels for their community to chat about investments. Then, their team was able to have insight into the struggles their clients have and how they can help. They were also able to reply to them and promote their services on these servers. So, depending on your goals, what servers and channels could help you reach these objectives?
What demographic are you aiming to reach?
Keep in mind that Discord mainly comprises young tech-savvy people and gamers. If this is your demographic or at least a portion of it, Discord is a great place to start. Nevertheless, it's important you create an idea of what your ideal client is, if they would be on Discord, and what type of content would they like to see from your company on Discord.
Are you prepared to grow and engage a new community?
Maintaining and engaging with your DIscord servers and channels is hard work! Evaluate if your team has the right resources and people for this project. If not, find a solution. And if you do, remember to choose the right people that will be able to invest the necessary time and resources in order for this project to succeed and contribute to your marketing plan.
What content or topics will you create for these servers and channels?
Just as you set goals, evaluate who is the right person for the job, reflect on demographics, etc., it's also important to create a plan on content and topics you will discuss on your servers and channels. It needs to be fun, interesting, and engaging, but also strategic for your company's goals.
How does this platform's evolution fall into your marketing strategy?
Details are important, but so is the bigger picture. With your plan and goals in mind, think about how this social platform falls into your marketing strategy and keep this in mind as you execute your plan.
Reflect on these ideas and more with your team in order to create a plan. This way, your organization will be more efficient when creating and implementing Discord into its social platforms.
Step 2: Create Your Server & Channels
To create your server and channels, click the plus sign beneath your server icons on the left side of your screen. From there, you can create a server from scratch or choose a template. Discord templates provide a list of channels to start with that you can edit to make your own.
After you choose a template, Discord will ask if your server will be for a club or community or a private group. Discord isn't very clear about how this question affects your server, so it's best to choose the community option or just skip it.
Now it's time to add channels. Channels are smaller areas where your community can talk about more specific topics. Keep in mind that text channels let you communicate with text and photos like other messaging apps, and voice channels allow the people who enter it to talk over voice and video. Choose whatever may be best for your business strategy and make sure your channels tie back to the goals you set for your community. For example, if you want to build a community for the clients of your pet store, you could make channels based on everyday discussion topics about pets. Or perhaps, your organization prefers to use Discord to announce brand updates, so you can make a channel specifically for this.
Congrats! Now you have a server and channels, but there are still a couple more steps before promoting your community.
Step 3: Set Rules
All community servers have built-in rules pages that members have to read and approve before posting. Your server's rules should help you facilitate healthy discussions and create a safe space for your desired demographic.
Step 4: Invite Members & Assign Roles
Roles determine a member's admin permissions, accessible channels, name color, and appearance on your server's Online list. Assign moderators or administrators to handle any issues in your community or to help members with Discord features – this role can be someone on your team or a hired community manager. When your community is small, you likely won't need to hire a dedicated community manager, but as it grows (and we hope it does), you will need to consider outsourcing support.
To invite members, use your Discord invite link found by clicking the arrow next to your server name in the upper-right corner, and selecting "Invite People". You can now share this link on your website and social media platforms to invite members.
Step 5: Promote Your Server
Promoting your server is also important in order to invite your audience to engage in your new social platform, reach new members, and drive them to your business. To do this, use your Discord invite link and add it to your website, email newsletters, and other social media platforms you're on. You can also get creative and host a social media competition or raffle with the requirement of joining the Discord community, driving more people to your community.
Step 6: Engage With & Grow Your Community
It's time to put that planning to work and engage with your community in order to grow it. The more you engage, the more it will grow and the more it will add to your marketing strategy. Keep in mind that Discord has over 140 million active monthly users and 300 million registered accounts. This is a very large pool of people you can reach and win over through an engagement plan.
Discord is a communication platform, and just like in real life, you can't expect a conversation to happen without contributing to it. Get your marketing team on board to create engaging content and an engagement plan for Discord and carry it through. Discussions should be fun and engaging, but also strategic to help your marketing funnel finalize more sales. Good luck!
Conclusion
Discord is a fantastic social platform to build your community on. With the right team, your company will be able to take full advantage of this platform to take your business to the next level. This is where ICUC can be the solution for you. ICUC offers 24/7 community management and moderation across all digital channels to grow and nurture brand communities online. Learn about our services here.