Win trust and build a memorable reputation, all while staying compliant
We get it – to build, grow, and expand a standout reputation online, companies living in the financial sector need to check off both trustworthiness and compliance, while fulfilling brand promises in a lighthearted, consumer-friendly tone. How do you satisfy all? With ICUC's global team of social media moderators at your side, the possibilities of online growth for finance companies are virtually limitless.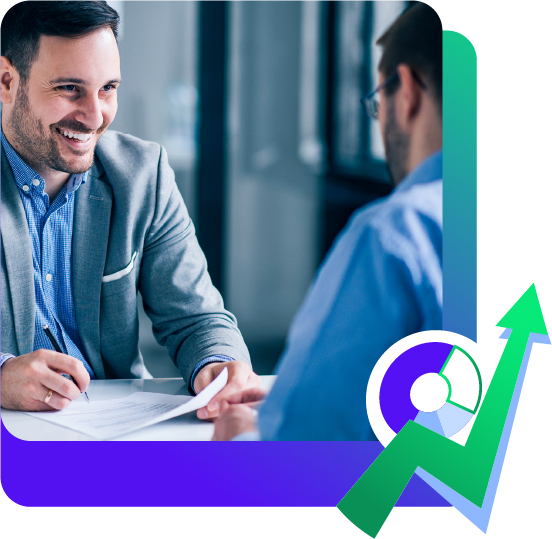 Gain trust and boost your reputation
Data shows the primary factor for considering a financial institution is trust. With ICUC, we'll build your online reputation through tried-and-tested proactive engagement that wins over both traditional customers and new-age.
Stay ahead of the tech curve
The financial institution has been serving customers for centuries, but that doesn't mean your company's tech has to live in the past. ICUC's seamlessly integrated social listening technology and customer analytics will keep you ahead of competitors by building a targeted audience, true to your brand and your bottom line.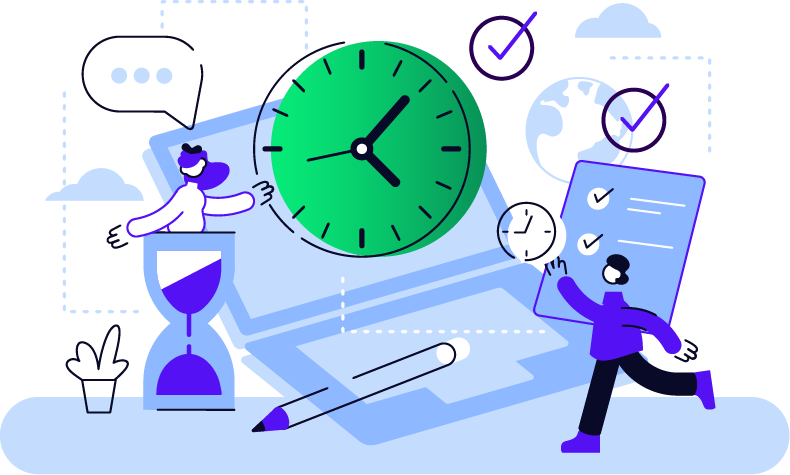 Be available for every customer comment
Banker's hours won't cut it, because customers expect to get answers whenever they need them. ICUC's global team of social media moderators monitor your customers' conversations in real-time, in dozens of languages and all around the world, from online forums, to review sites, and everywhere else your customers mention your name. With ICUC, you're 100% covered, even on holidays.
You create thoughtful and original social media content to build your brand's authority
You can win over new leads and promote value and support, 24/7
You'll stay ahead of the game with a relatable, brand-authentic, and compliant voice online
You maintain your stance as a neutral (aka forgettable) option within the rising tide of financial institutions and fintech groups
You watch growth stagnate due to limited in-house resources and expertise
You miss trust-building opportunities within your diverse customer base online
Ready to turn your social media channels into a force for your business's success? We're here 24/7 to engage your customers, build your reputation, manage any level of crisis, and more.
I hit submit. What happens now?
Expect to hear from our growth team in 24 hours.

We'll book a discovery call to identify your brand's online business challenges.

Once partnered, our team begins our 4-step onboarding process to build a custom program addressed to your specific needs.
Social Media and Finance FAQ
How can Financial Advisors use social media?
For the finance sector specifically, the goal of social media should be to promote the authenticity and trustworthiness of your brand against your competitors. Social media allows customers to get to know the "real" face of your company, and not just see you as another bank account. ICUC engages your community on Facebook, Twitter, and any other platform your customers are found.
Which networks are the best online social communities for finance?
While Facebook remains the most prominent social media powerhouse in terms of audience size and ad targeting options, newer social players such as LinkedIn are increasing their value for financial service brands. During our onboarding process, ICUC will provide an in-depth analysis of your company's unique online position, which will help our team determine where you should focus your digital marketing efforts.
Will ICUC help us build trust with our audience?
Definitely. Of all the losses from the financial crises in the last decade, consumer trust is perhaps the most challenging asset to restore. ICUC's research tools help you better understand your audience's needs and pain points, allowing you to foster a relationship with your customer base that is sincere and authentic. Use ICUC's insights to build active social communities and engage with your audience online.
Is there a real return on social media for the finance industry?
Absolutely. ICUC can unlock a trove of valuable social media data about your current and future customers. It's more powerful than traditional research methods, less expensive to acquire, and you can get it in real-time.
Will we see more conversions with ICUC social media services?
Yes, you likely will because we track your audience across millions of micro-interactions. ICUC learns what motivates your audience. You can then use these audience-specific insights to improve your products, convert new audiences, or engage niche segments you've never been able to access before.